A couple more layouts.
First one of
Shimelle's
sketches.
Here's the sketch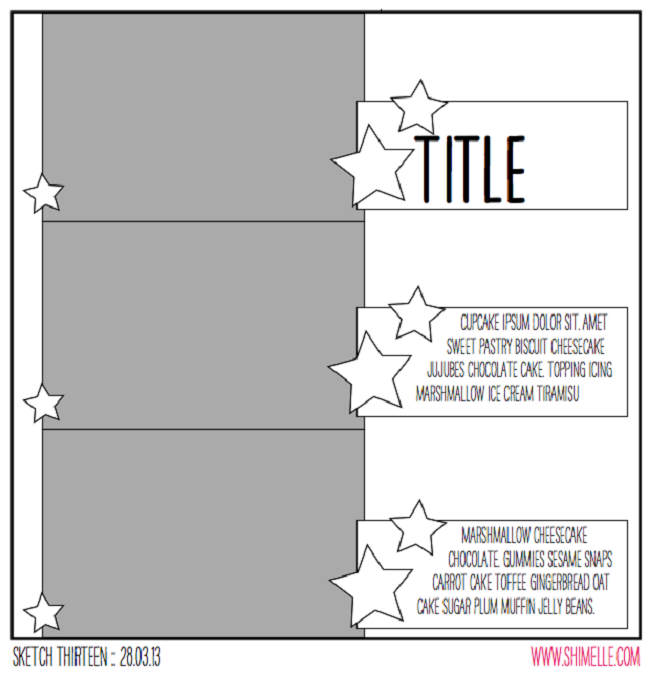 and my layout, a two page spread.
Journaling:
Aiden,
when it came to your birthday it was all about the presents. I felt bad that we didn't have a cake but you didn't even seem to notice. You had doughnuts at school, playtime and frozen yogurt with friends, a fun day at the Museum, dinner with family and lots of presents.
Next a
title free challenge
which was actually easy with this one. I didn't have a good place to put one or more to say then the obvious name of the Museum which is in the journaling.
Journaling:
This was a really great visit to the Children's Museum. One highlight was the Grocery Store. We stopped by twice. Aiden had fun taking the list around, shopping for the items on it and checking out. Logan just grabbed whatever he wanted and played at the checkout. They both did a good job helping me put all the food away.
The other main highlight was the Water Works. We didn't spend much time here on our last visit so the boys were happy to be able to play for awhile. Didn't even get all that wet.